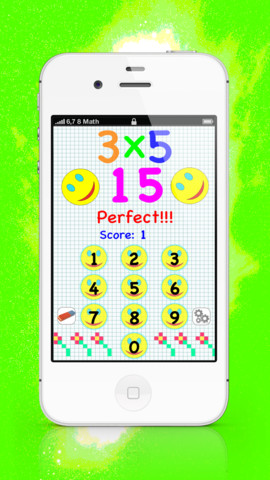 What Is The App All About ?
Ages 6-8 Math By Giuseppe Mignogna is an educational app, to teach basic math to children in the age of 6 to 8.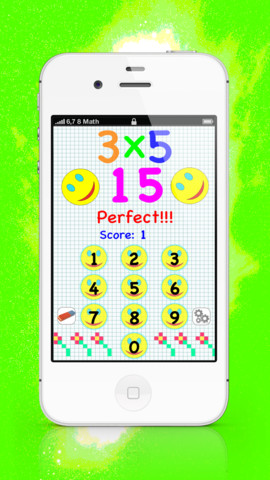 What Is Inside The App ?
Ages 6-8 Math is a simple education app, which helps kids learn basic functions in  mathematics with ease just like a game. Its very easy for kids to use the app. Questions keep on flashing one after another as soon as you solve them.
If you have given the right answer then you get one point and two smileys will roll on sides of the answer. If you have given a wrong answer then one point will be deducted from your score and two sad smileys will roll on both the sides. If you answer 10 questions correctly then you will hear a beautiful music.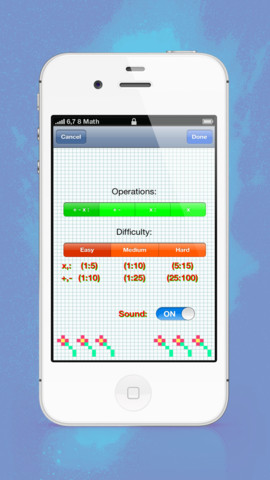 You have a settings button to the right of the numbers. Tapping on it will take you to the settings page. In this page you can select the operations that you want out of addition, subtraction, multiplication, and division. Then you can select the difficulty levels, based on which you will get the questions. And sound on or off.
The user interface is simple and easy for kids to handle, and various difficulty levels can be set for various age groups. But I didn't hear the music as said in the description of the app. The interface could have been made more lucrative.
Verdict
It makes it learning math a fun for kids and all parents need this app to train their kids.
Price: $0.99
Rating: 3.5/ 5