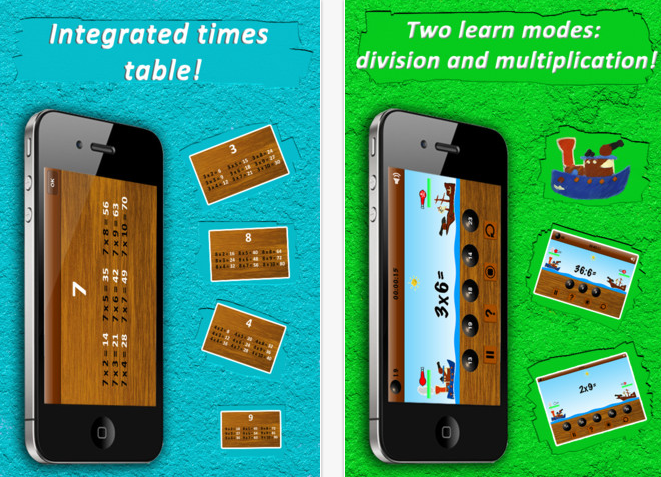 My 8-year-old has become a fan of Captain Jack Sparrow after watching Pirates of the Caribbean. He is quite fascinated by all that Jack Sparrow does and likes to imitate the way he dresses, walks and talks. When I was looking for an app that could help him learn his times tables, I found 2×2=4. This interactive game turned out to be the perfect way to make my son learn some math while he sinks pirates' ships!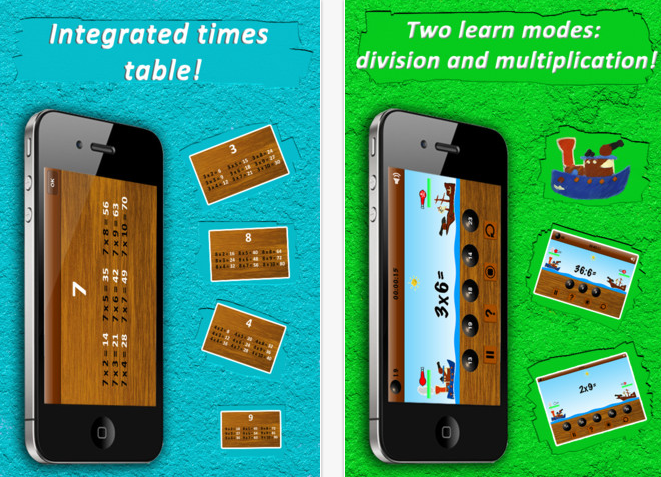 rel="nofollow>
The app has a simple interface that helps kids use the app on their own. It is particularly useful to those who have just started learning the times tables at school. There is a 'learn' option to get started with learning the multiplication tables from 2 to 9. Once your kid has memorized the tables, he can get started with the game.
The idea of the game is to test your kid's memory but the little one won't be aware of that while he is engrossed in playing. Well, this is learning without knowing it! The game promises fun and entertainment and helps your kid go on with practicing the tables till he masters them.
Choose whether you would like to solve problems in multiplication or division and decide on the speed of the challenge. Be quick in answering questions to shoot a pirate's ship and make it sink. Answers can be entered in figures or by making a choice from available options. You can see how many problems are left, the number of answers left for the shoot and the number of shoots the pirates can pass. Even if the pirates sink your ship, remember that the game goes on till the very end. The 'history' option keeps a record of the fights you have had and helps in charting your progress.
What I like the most about this app is that it offers an innovative method to grasp simple concepts and lets children learn at their own pace. The graphics will have your kid glued to this app and maybe you can also join the celebration each time a pirate's ship sinks. A free version of this app has also been released recently.
Update:
Recently the app has been updated with the following features
Complete iOS 5 Support
Division Mode added to the Learn section
Learn section has new navigation pane, which shows where to scroll.
And many other enhancements
Price: $0.99
Rate: 3.5/ 5

rel="nofollow>