The guys behind Tweetie, Atebits and Loren Bricher came up with yet another simple free messaging app Textie. Textie is a simple and beautiful messaging app for iPhone and iPod Touch. There are two important things that makes Textie a special app. Its free and it works excellent. Messages send through Textie won,t come under your monthly and its completely free.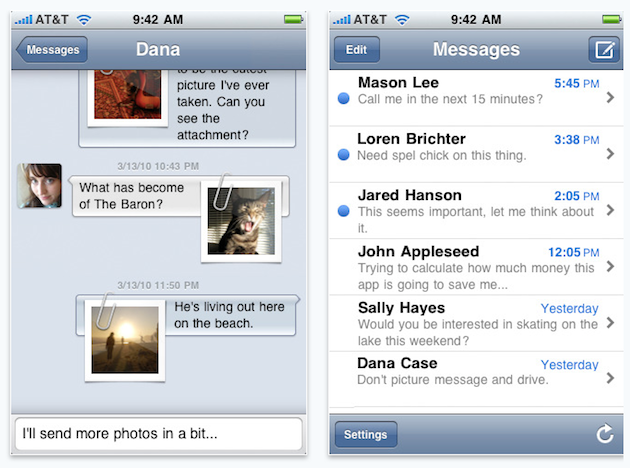 rel="nofollow">
Textie works like a traditional texting app, when you send a message or picture to you the concerned person. It supports high quality pictures to be transferred to the other Textie apps or to an email. So how it works? Once you send a message to a person, he will be getting the message on Textie, only if he has Textie installed. If not the person will get an email or a regular SMS of your message. So, if they respond to your message, it will be dropped into your Textie inbox. A very smart app actually and I believe Textie has the potential to replace native SMS app in some point of time because of its dead simple interface.
If you text a lot with your friends, then you should check out Textie rel="nofollow">, which is available for free with Fusion Ads and without ads for $1.99. Overall a well price app, with clean and easy interface.