Superseding the iTunes 10.2 update released last Wednesday to support iOS 4.3, a new iTunes 10.2.1 update has appeared now. The new update is easily accessible, it can be downloaded from Apple's iTunes download page even today.
It is very uncertain what has been changed since last week's release of iTunes 10.2 at this time, the update description seems to be exactly the same as for iTunes 10.2. The changes being made are  probably very few and minor, however a few seem to say that they may include important bug fixes.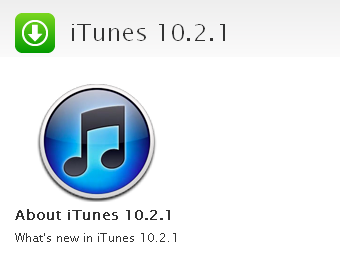 rel="nofollow>
As per the initial report this morning, iOS 4.3 would be expected to be on the page today three days before the date of schedule. However there are a few rumors saying that users can anticipate a public launch to occur tomorrow.