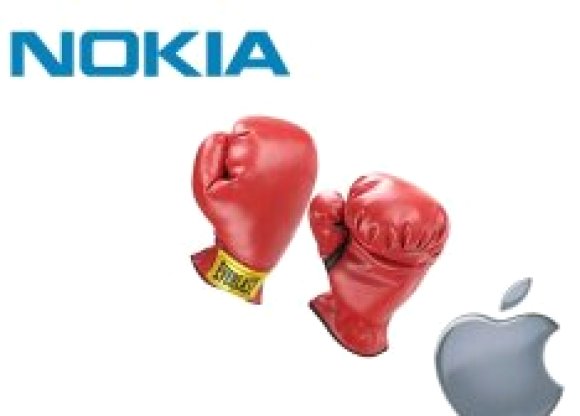 Its too late to say that the war has just begun, for Apple and Nokia are still not able to hit it off and the war just doesn't seem to cease. Nokia files another complaint against Apple saying that , Apple continues to use 7 new patents in all of their products which also includes their tablets.
rel="nofollow>
At the last hearing at the International Trade Commission, the judge clearly stated that "Apple did not violate the Nokia patents." Nokia not willing to accept and finding it hard to digest the fact that Apple was freed from all the charges have filed a new complaint with the International Trade Commission.
This time they have come up with something else, thinking out of the box, they have sued them for infringing intellectual property in virtually all Nokia products. According to Thomson Reuters,
"The seven Nokia patents in the new complaint relate to Nokia's pioneering innovations that are now being used by Apple to create key features in its products in the areas of multi-tasking operating systems, data synchronization, positioning, call quality and the use of Bluetooth accessories."
And Nokia stressfully makes a point that its being used on all of Apple's mobile phones, portable music players, tablets and computers. The law suite has been filed all over in the US, Germany, UK and in Netherlands and now working up to 46, including the ones recently filed. "Many of those were actually filed even before Apple came out with its first iPhone" said Paul Melin, Nokia's IP chief. "Apple must stop building its products using Nokia's proprietary innovation," he continues.
The question that arises is "Why now?" "Was Nokia asleep, when Apple introduced their first iPhone?" "Is it because, iPhone accounts for half the smartphone market's profits today?" I'm sure they knew about it back then, when they were happy to boast about the sales of their phones comparing them with the sales of the new iPhone.