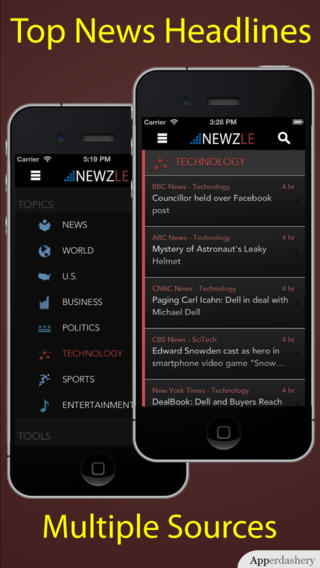 I love to keep myself updated with everything that's happening around me. This is a habit instilled by my mother, and has been a practice since I was ten. I can still remember those days when I could speak about politics like it was a story about my neighbor and talk about sports as if I was on the field when they played the game. Reading the news started off as a hobby, and later turned into a part of life as I grew older. However, with the change in time and increase in responsibilities, life started taking a toll on me. I wasn't able to concentrate on things that interested me and found certain regular practices falling away from my normal routine.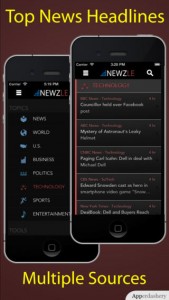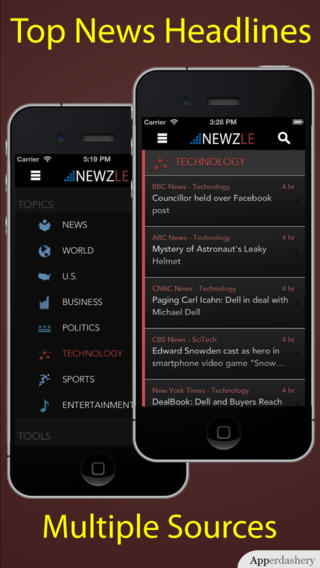 Noticing that I was too busy to catch up on my reading, my wife introduced me to an app named Newzle by Apperdashery LLC. The app provides up-to-date news from various sources. Now with Newzle, I can read all I want, wherever I want and keep myself updated on the go.
The app offers quality content that is received from trustworthy news sources all over the world. The app provides you with top headlines, helping you concentrate only on important updates, thereby saving you time. You can choose from the news topics that are found on the left corner of the screen which includes sports, technology, business, and entertainment. After choosing the desired news topic, you can further filter your news feeds using the 'search headlines' feature, where you can enter the headline to search for a particular news story.
Newzle doesn't have any kind of login procedure that's usually found on other apps. The app is very fast and easy to use. You'll be able to find your way around the app even if you are an urban Amish. 🙂
Rating: 4.5/5
Price: Free