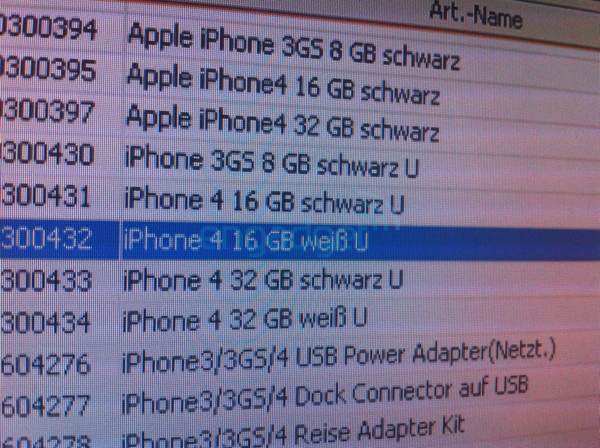 Yes, you heard it right, the white iPhone 4 is to be sold by Best Buy and also by Vodafone pretty soon, as reported by MacRumors & Endgadget rel="nofollow> respectively.
Germany's Vodafone store inventory carried the phrase iPhone 4 weiß (which means white) and is listed for both the 16 & 32 GB versions as seen in the image below. But no details of the product's launch date were to be found except for the fact that they would be made available in the market soon.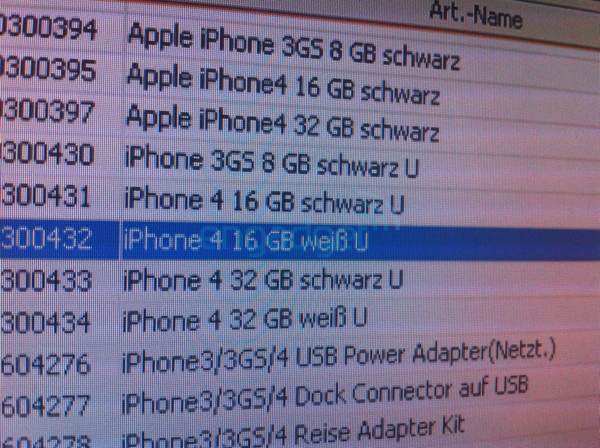 rel="nofollow>
Over in MacRumors, reports of Best Buy selling white iphone 4s on February 27. The image below is that of Best Buy's inventory database sheets.
rel="nofollow>
But it is yet to be confirmed and reports are that these stores have just made these arrangements available on the basis of Apple's statement that the white iPhone 4 will be available in Spring '11 rel="nofollow>. Moreover with the time nearing for the iPhone 5's launch in the near future and Apple's somewhat restrained response to the white iPhone model, there is not a lot of buzz on the product as it was earlier when the rumors first made their rounds in the web.
It is to be seen, how much of a difference this makes and as far as my personal view is concerned, I would definitely love to own a white iPhone 4 🙂