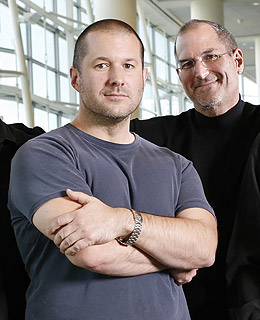 As of February 2011, the news that hit the world was, " Here comes the second blow to Apple for Jony Ive, the anticipated predecessor of Steve Jobs is to leave Apple and go back to his home in the U.K ".
Jony Ives, Apple's head of design was expected to leave Apple for U.K according to the reports of February 2011
Why make a big fuss about Jony Ive? Well, its just that he happens to be the genius behind Apple's successful designs for the iPhone, the iPod and the iPad and many hope that he would succeed Steve Jobs. But the rumor was that the 44-year-old designer wanted to get back to U.K to spend time at his £2.5million Georgian manor house in Somerset. This could have lead to a disaster at Apple, which makes it worse without Jobs being there too.
With a great sigh of relief Apple and the people in favor of Apple can stop boxing their minds about the same for it seem that it was just a rumor and it was confirmed by the Daily Mail of U.K by one of Ive's former colleague who said-
'I'm not sure there is any truth he wants to come back. My last conversations with him were that he was planning to sell his house in the UK.'