Apple has testing out new features with every release of iPhone OS 4 beta. Today Apple has released the fourth beta version of iPhone OS 4.0 with cool new features. The iPhone OS 4.0 beta 4 can be downloaded from developer.apple.com rel="nofollow> and some new features found in beta 4 are as follow
Camera Roll out in beta 4 supports landscape mode
rel="nofollow>
Utilities Folder – This folder contains clock, calculator and voice memos.
Wallpapers – Some criticized iPhone OS for lack of assigning wallpapers, now the beta 4 has included the capability to choose wallpapers.
rel="nofollow>
Tethering – One of the much needed feature Internet tethering is made available for AT&T customers in beta 4. So with this feature, you can access Internet on your Laptop using your iPhone as modem.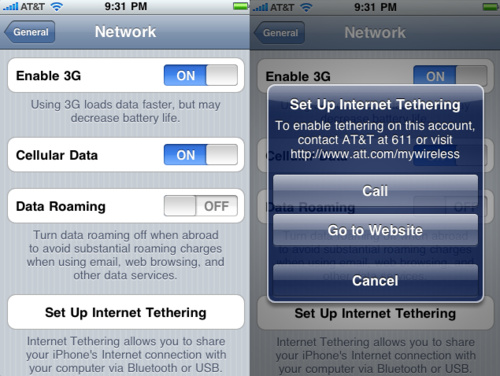 rel="nofollow>
iPhone OS 4.0 is expected to release this summer and we hope all these features should be included in the stable version.
[Via rel="nofollow> Gizmodo]