The New US Govt rules allows jailbreaking and unlocking your iPhones.
The Electronic Frontier Foundation (EFF) has won three major legal protections.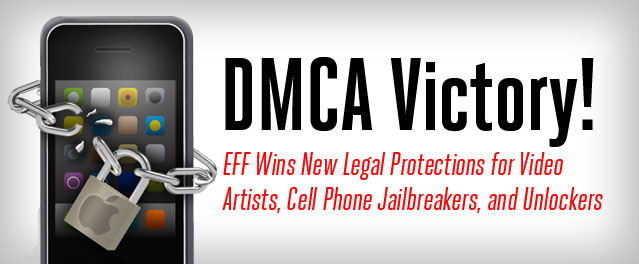 rel="nofollow>
"By granting all of EFF's applications, the Copyright Office and Librarian of Congress have taken three important steps today to mitigate some of the harms caused by the DMCA,"  Said Jennifer Granick, EFF's Civil Liberties Director

"We are thrilled to have helped free jailbreakers, unlockers and vidders from this law's overbroad reach."

And also The Copyright Office Rejected Apple's Claim that copyrights law prevents users from installing unapproved apps by stating that :
"When one jailbreaks a smartphone in order to make the operating system on that phone interoperable with an independently created application that has not been approved by the maker of the smartphone or the maker of its operating system, the modifications that are made purely for the purpose of such interoperability are fair uses."
So now anyone is allowed to jailbreak an iPhone under the DMCA (Digital Millennium Copyrights Act).
But you still run the risk of voiding Apple's warranty.
[Via Eff]