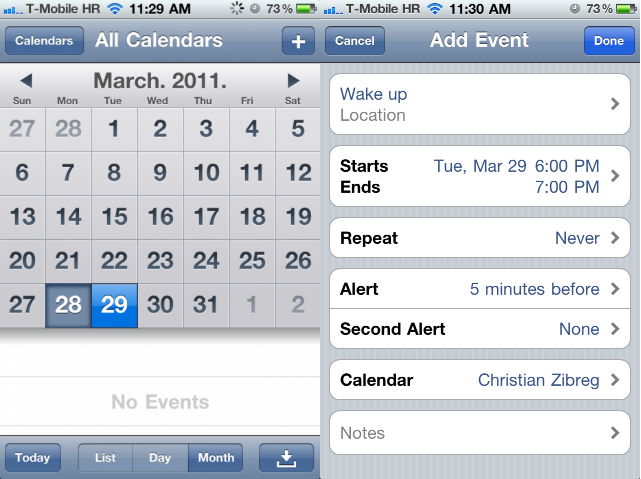 Apple is beginning to create distrust and anger among its users, with the issue of of calendar alarms being out of order all the time. Its was only this Monday when some iphone users found themselves getting up an hour earlier, and some late, when some didn"t even have their alarms go off, which was experienced due to the summer change in time, with clocks in Europe going an hour faster.
rel="nofollow>
This is not the first, it has happened before, when time in America changed to daylight savings and all the iPhone's in town went for a swing. People are furious, for Apple still hasn't found away to get I grip on their bug problems that are effecting time zones all over the world.
According to the reports of BBC :
"Users found their wake-up alert coming one hour late, one hour early or not at all. The problem, related to the clocks going forward for British Summer Time, does not appear to have affected everyone."
The rage had reached such an extent that people started putting out their thoughts on Twitter and many more social sites to express what they felt. This was one of the comments passed by a user on twitter,
"iPhone alarm failed twice. 1) went off at 5.45 instead of 6.45. 2) Didn't go off at all when I reset it. Time to update software."
There is one report that states that this bug has only affected the clocks in the calendar application, and not the ones in the originate alarm section. Apple has to start keeping up to their promises or they are going to have a bunch of angry users.