The scene at the WWDC 2011 is going to be a lot different than it normally is. With information from Jim Dalrymple, one of the members from the circle who's information is always right, it seems that the iPhone 5 is not going to pop out this year. With the bits of information given by him, we are a little more closer to confirming that there is not going to be a release of any hardware at the WWDC this year. This means that the annual summer WWDC is to be greeted with a lot of disappointment with no iPhones, no iPads, no Macs.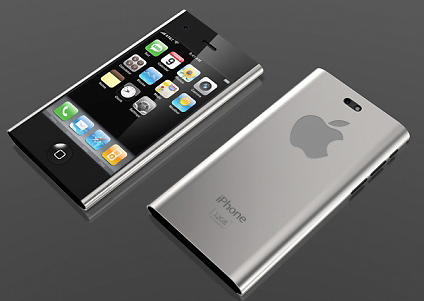 rel="nofollow>
A lot more disappointment to be met with, for the regular pattern that Apple follows is not going to be the same this year, before it used to be iPods every September, new iPhones in June, new iPads in March, and major Mac updates in October.
But now with the invite and all the rumors around we can be sure to confirm that this 2011 is a software show with the invite too clearly stating that the event is on the preview of the next iOS version, which further means that there's not going to be a iOS preview event in March or April .
Apple's senior vice president of Worldwide Product Marketing- Philip Schiller confirms it by stating,
If you are an iOS or Mac OS X software developer, this is the event that you do not want to miss. For at this year's conference we are going to unveil the future of iOS and Mac OS
Apple has decided to move slow on the launch of their next generation handset, for the iPhone 4 was just introduced only this January and their users got their hands on it only last month. They feel that it wouldn't make sense in launching another within this short period of time. To add to this there's also the launch of the white iPhone 4 which is scheduled for the next month, so with all this on the way the next generation iPhone 5  is saved for later.
The next question to be raised is, "if not now then when?" According to one very trustworthy source, it seems that the production of the iphone is yet to hit its peak and we can expect it to be out somewhere in the late Apple Q4 or an early Apple Q1 2012 launch.