I think we remember when Steve said "Freedom from porn" in a mail response to Gizmodo's writer. Do you think its possible?
Apple has launched iPhone 4 and besides all the antenna reception trauma, we all love Facetime an application in iPhone 4 to make calls between iPhone 4s. Today Businessinsider has reported some sex chat services have started up online interactive pornography using the iPhone 4 video chat facility and with regards to this they have also posted a Craiglist ad which confirms a firm recruiting women for video sex chat. The firm was also offering free iPhone 4 for personal use besides working hours.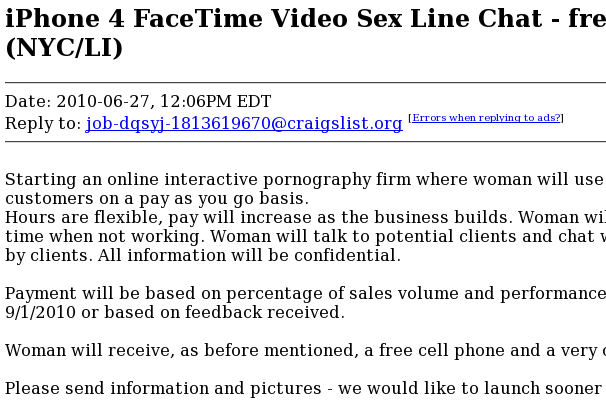 rel="nofollow>
So sex on your iPhone 4 is possible now!