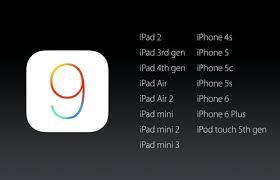 The Operating System Offers Clever, Seamless Enhancements to Make Life Easier
iOS 9, Apple's newest major system upgrade, is impressive across the board, but a quick glance at it wouldn't make you see it at all. In fact, the improvements are largely invisible from the main screen, but can be clearly grasped as the user delves even slightly deeper into the improvements. There are a number of changes, and it's impossible to cover them all, but they can be fairly easily summarized into form and functionality.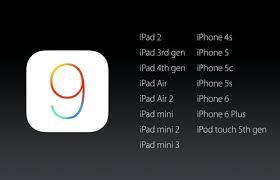 On the form front, many of the changes have been fairly subtle. On many screens, users will notice that the Helvetica font has been scrapped for a new one more reminiscent of the Apple Watch's font, presumably to make it easier to read across devices. Other changes include such things as the keyboard function, which now more easily distinguishes case, as well as a "back to app" feature which makes it easier for users to keep from getting lost while navigating.
iOS 9 also includes better search integration, and can recognize media searches, making it easier for users to locate items from the search bar (say, a movie title will show if it's available on Netflix). Meanwhile, Siri has been substantially improved, making it easier for users to get what they need from voice search. What is most impressive, however, is that the changes are largely imperceptible, which means users won't feel overwhelmed before they notice the improvements.
Verdict: This new upgrade is great news for Apple devices users, plain and simple. A better interface, better device control, and better navigation means most users will be very satisfied with this upgrade.