Google has made major changes to its iPhone app, which include a change in its name.
Google's iPhone app, which was formerly called as Google Mobile app has been renamed as Google Search now. Google has updated this app with many other interesting features too. While going through the search results, users can get the search toolbar or change the settings, just by swiping down.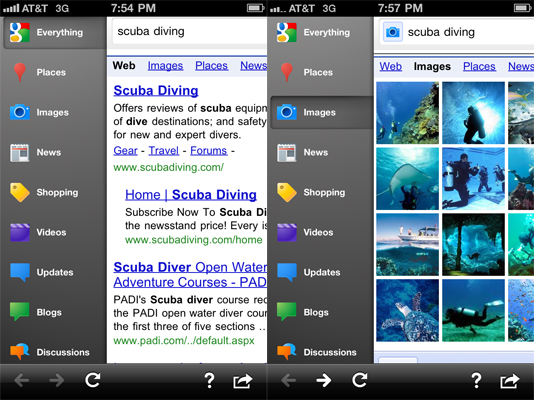 rel="nofollow>
There is also a new "Apps" button in the home screen, which gives instant access to the Google Apps in the iPhone. Users can also filter the result just by swiping from left to right, either before the search or after the results displayed.
If you get phone calls intermittently during your search, you can resume, where you let off. You can simply visit the page, by taping the lower half. Please have a look at this demo.