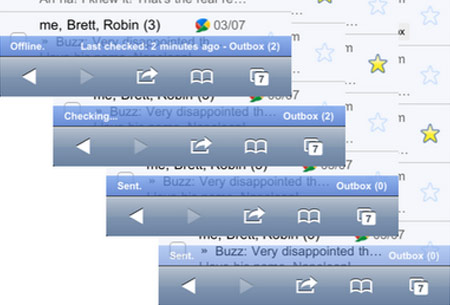 Users who depend on Gmail in Safari on the iPhone, have to sit with their fingers crossed just hoping that their mail got delivered, faith is the word that many use but a very few things can be put onto the word faith.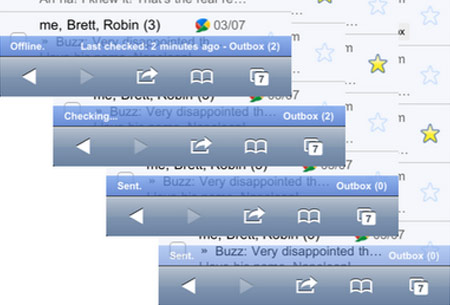 rel="nofollow>
Now we no longer have to hope and pray that the message got delivered, for we could keep ourselves updated with on our own information, with the introduction of the new-fangled connection bar from Gmail for iPhone and iPod touch, things are going to be a lot easier. Gmail and safari are on a friendly angle for its users, with their easy access as they can be stored on their home screens, in-spite of the whole fuss made on that the iOS fans are left remaining clueless based on their mail deliveries.
I guess their prayers have been heard as the folks at Google have come up with a solution of pinning a connection bar to the base of the screen. The bar comes into view when the phone is offline or when it comes online again, ever since the app is launched it keeps looking for new messages, and for information on mails or internet connection, it also helps you with the information when all the mails have been sent. The thing that you'll need to know is that the official Google blog works only with iOS 4 devices to maintain the new connection bar for iPhone and iPod touch.