Facebook has released a new version 3.2 with a major update to include Facebook Places. If you don't know what is Facebook Places, its similar to Foursquare, where you can let your friends aware of your checkin to place you go. Along with this major update, there comes some minor updates and changes too. The message interface has got a new look with much simplified controls and Twitter like pull to refresh feature.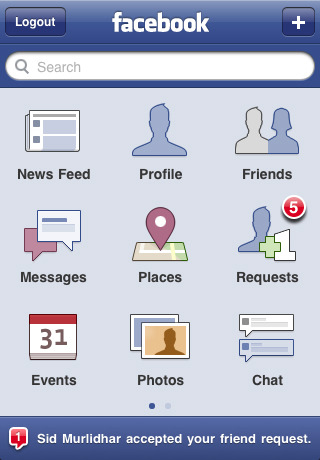 rel="nofollow>
The updates aren't available for many users, if you still not able to see the updates, delete the application and redownload it from the app store.
New features:
– Places. Use Places to see where your friends are and share where you are.
– You can set the privacy of individual status updates.
– See all recipients of inbox messages.
– (iOS 4) Upload photos and videos in the background.
Bug fixes:
– Fixed a delay when commenting on a post or posting a status update.
– Fixed some Notes display bugs.
– Fixed some reliability bugs in News Feed.