Before some hours Facebook has updated its iPhone app to support the newly released iOS 4.0 and some minor UI changes. We could see some high resolution icons designed for iPhone 4 larger resolution screens and changes in user interface like changing the location of logout button, change in logout UI and so on.
Have a look at these pictures of the recent changes in Facebook UI.
The logout and the add button are rearranged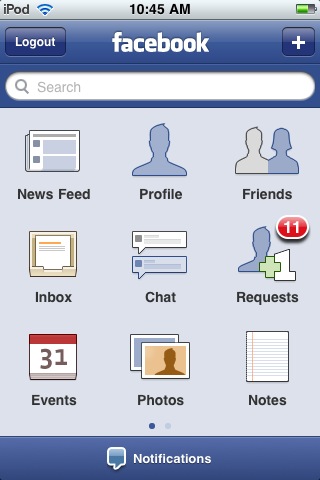 rel="nofollow>
New Logout UI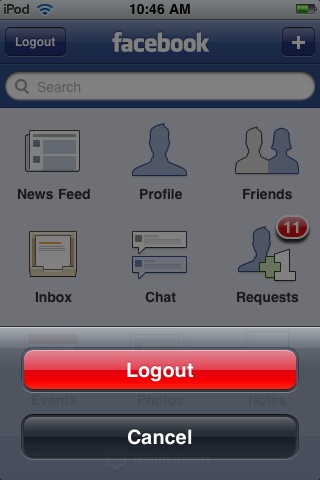 rel="nofollow>
This is not the change in the UI, you could see many. So update your previous version to see the changes.