Living in the world of hectic schedules we often forget our diets and we need someone to remind us. Lets say food. People are so conscious these days to maintain a strict diet, but actually they don't follow it continuously. So keeping all these things in mind App Moments has developed Diet Butler – Daily Food Notifier Alarm with Virtual Fridge rel="nofollow> app. We don't have much information about this app, but the developer has given us some exclusive screenshots of Diet Butler app.
rel="nofollow>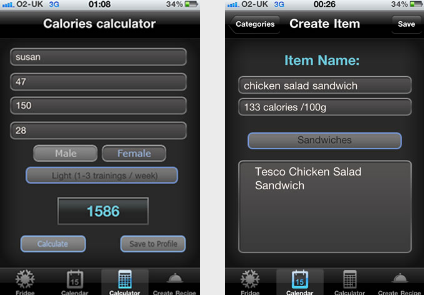 rel="nofollow>
Diet Butler is build on a unique concept that notifies you as a personal trainer now and then. Unlike other complex diet apps, Diet Butler is designed to keep track of your diet habits in much simpler way. If you have a look at the picture above, you can see the virtual fridge that reminds you about your everyday meal. So with Diet Butler you probably never going to miss out any meal.
The app is currently under review and can be expected to be live on the App Store shortly. We will be updating you as soon as the app gets live on the app store. Stay tuned!