Have you ever seen an Apple employee using social networking services publicly? We may haven't, but the Senior Vice President of iOS at Apple just signed up for Twitter before couple of hours. Minutes after he signed up Tech Crunch has reported about Apple's SVP signed up for Twitter with a snap shot of Twitter profile.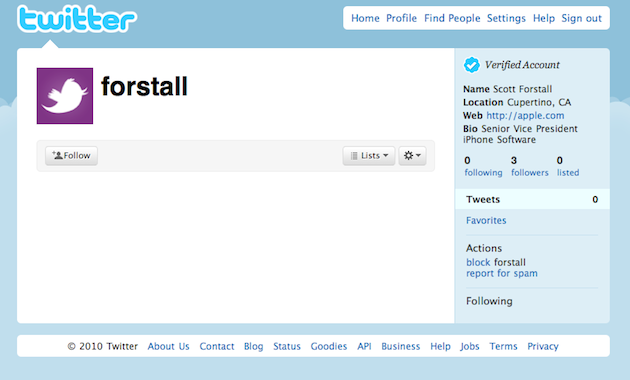 rel="nofollow>
What more surprising is Scott Forstall's Twitter handle (@forstall) has been verified by Twitter, so this was Scott who signed up for Twitter. But hours later the account looks to unverified followed by a change in Scott's Twitter profile bio. So does Twitter removed the verified status since he has changed his bio from "Senior Vice President from iPhone Software, Apple"  to "Senior Vice President iOS, Apple". What you think?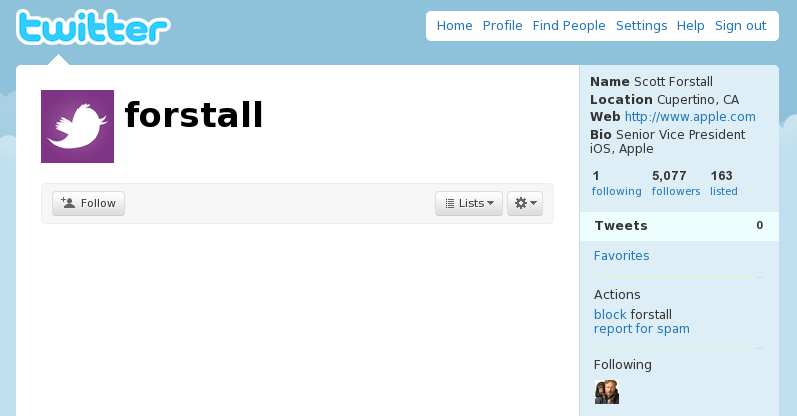 rel="nofollow>

Update: Twitter has once again verified his account.