According to Ookla, creators of Speedtest.net broadband test, AT&T network gives faster Internet to iPhones than the Verizon network.
Speedtest.net Mobile Speed Test is a popular app for the iPhones that calculates downloading and uploading speeds. According to it, average download speed of AT&T Phones was 1,769 kbps and the upload speed was 730 kbps. The download speed of Verizon phones was 848 kbps, while the upload speed was 506kbps.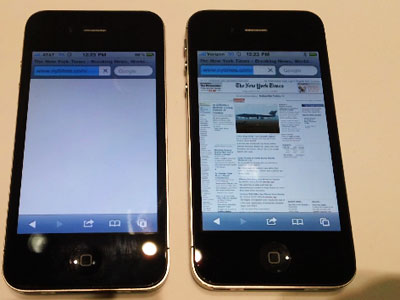 rel="nofollow>
So Speedtest.net says that AT&T Internet speed is roughly two times faster than the Verizon iPhones Internet. It has arrived to this conclusion after analyzing the data from 43,000 AT&T iPhones and 14,000 Verizone iPhones. But if you use your iPhone mostly to make calls Verizon is the better choice as it has broader network coverage.