Apple seems to be discussing with Verizon about delivering over-the air iOS updates beginning with iOS 5. So far, Apple has used proxy of iTunes to send in updates to iOS devices.  Users have to plug in their device via an USB port, click update and the new software will be downloaded and installed.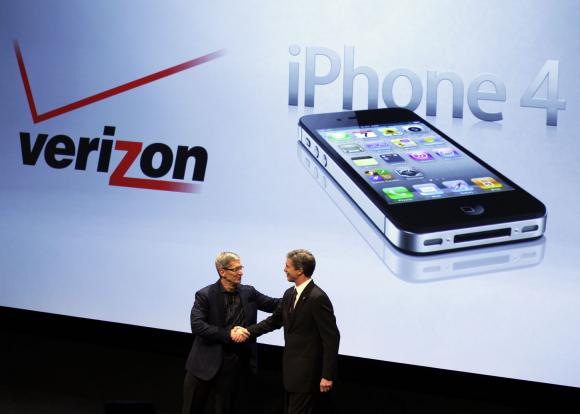 rel="nofollow>
The over-the-air update system would allow users to download the iOS updates directly to their phone over 3G or Wi-Fi and users can update their phone with ease to the latest version without having to connect it to iTunes. Android devices already feature this method. For example, when an update is available for a Google Android OS or HP/Palm's webOS is available users get an update notification and right away update in on their phone. That saves a lot of time! Apple has decided to offer its users the same comfort, starting this fall.  It is not clear if Apple is negotiating the same deal with AT&T and other international iPhone carriers.
It is important to note that the iOS based Apple TV has been able to update itself without the help of iTunes. Apple updates are huge ,occupying a size of over 600 MB. Apple needs to think of smaller versions of these updates in order to get the  carriers to agree to their deal.  If an iOS device fails, iTunes has the back up for it. If Apple decides to use this new system where iTunes will not come to play, then a failed update would need some sort of alternate backup.  Sources say that it will be a cloud-based backup system. If iOS 5 features the over-the-air update then iTunes can finally be relieved from this updating job. This method will eventually make its way to iPods and iPads making iPad an independent device.