Apple has always been on the go, but it has hit the minds of many of it's competitors only since of late. Apple is now in full control taking the music, phone and ipad business by surprise leaving it's competitors fumbled. They have it all, covering as much market as they can the 35 year old company has the world of technology at its feet. At every venture they made, they managed to blow their dreams sky high. I hope you all remember Steve Ballmer, who made a joke of the iPhone, well who's laughing now?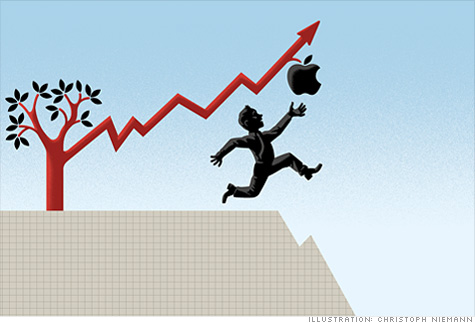 rel="nofollow>
Many including RIM executives, believed that the iphone would be a failure in the year 2007, they believed that it wouldn't have enough battery life to support its features. But they were proved wrong when apple came up with something that was all battery plus some silicon.
Nokia could never stop blowing their trumpet about the sales they made in a week and compared that to the sales that Apple first used to make in a quarter. With the way things are going, many companies like Acer, Nokia and LG Electronics are having their CEO's step down in result of Apple's achievements.
According to trusted sources, the struggle to bring down the great Silicon Valley consumer has been going on for quite sometime and in result of their failure in their efforts, CEO's have been cut down. These CEO listings include, Gianfranco Lanci, Acer's ex-CEO and president, Olli-Pekka Kallasvuo who is now Nokia's ex-CEO and Nam Yong LG Electronics' ex-CEO. That's a shame,
In reference to this Monica Chen explains:
"The sources pointed out that the appearance of Apple's iPad significantly impacted the netbook market in 2010 and messed up Acer's lineup for the entry-level notebook market, causing the company to see almost no growth in shipments. Although Acer revealed its own tablet PC products in November 2010 aiming to grab back some market share, comparing to either iPad or Asustek's Eee Pad, Acer's devices are still outmatched in terms of both hardware and software."
Today, Apple's rivals continue to tremble in their boots with the very thought of the iphone for it has grabbed a major portion of the market today.
"Since first-tier smartphone and PC brands are still unable to find an effective strategy to counter Apple's advance with Lanci the most recent victim of Apple's assault, the sources believe executives of brand vendors such as Motorola, Sony, Toshiba, Asustek Computer and Lenovo are all in danger of being dragged off by the wave."