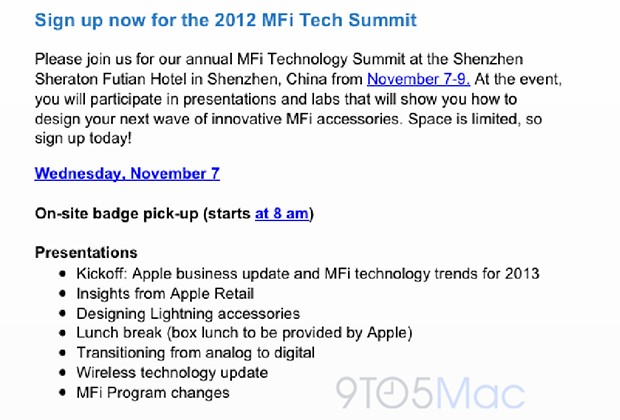 After the launch of the iPhone 5 as the users are shocked so as the idevice's accessory maker are. These are because of the Lightning connectors which has replaced the 30 pin connector in the iPhone 4 and 4S. So all the accessories used for its predecessors are useless now, that has send a shock to all the idevice makers.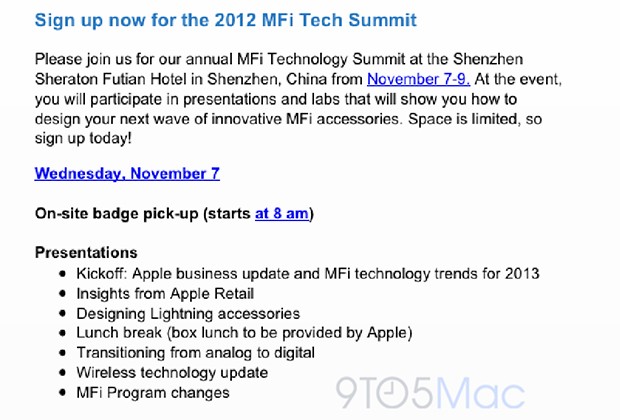 image source 9to5mac
So Apple is holding a conference in Shenzhen, China, between November 7th and 9th the MFi (Made For iPhone / iPad / iPod) Technology submit will make the accessories makers aware of the new standard and guidelines for the new gadgets they are going to make. There rumors that Apple is not going to reveal how to make the Lightning connectors, rather its going to keep the specification closed. And Apple is going to control the supply of the connectors' pin and sell them only to the partners who attain its standards.