With rumors about its iPhone 5 in the air, Apple has major plans for its design.
When iPhone 4 came out a lot of users were impressed but no device is "perfect". iPhone 4 has its own faults. The major problem with the phone is its antenna design. This led to the death grip problem when the phone is held in a certain way. Apple also had failed to come up with the most awaited white version. because Apple's manufacturing partners couldn't get the color to work on the glass casing of the device.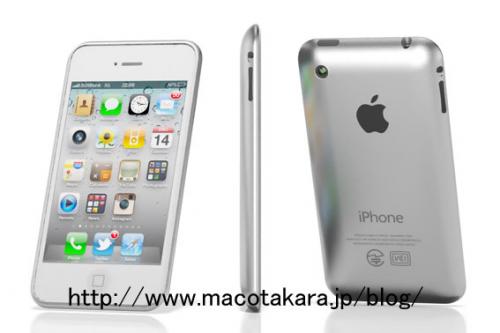 rel="nofollow>
According to a Chinese source Apple will make a few changes in the design and is also considering new choice of materials. With its new iPad 2 available in white from day one on March 11, it seems that Apple would want the same for the release day of iPhone 5 (expected in June or July). With that in mind Chinese language website Economic Daily News is reporting that Apple has dropped the glass casing in favor of an aluminum back casing. In doing so the next iPhone can easily be colored white, will weigh less, and is less prone to scratching.
Apple will be bailing out on the old antenna design which will solve signal issues. The reports say that the Apple logo on the back of the case will be the new location of the antenna which is an area usually left uncovered when a phone is held to the ear.
The change in the current glass casing to aluminum will not have much significance since users are worried about what is inside the device and how well it is going to work. As for the antenna design, if the problem is solved then that will be the end of the road to death grips and call dropping. Apple itself will be relieved if a new solution is found since it cannot afford more bad press and chagrin of giving away free bumpers.