Recent days it has been a tough time for Apple in the global smartphone market with decreasing level of it's shares by standing behind the queue and this is when comparing with other smartphone developers including RIM. But now thats no longer. A study from Strategy Analytics rel="nofollow> says Apple sells its products more than in numbers compared to RIM in the third quarter of 2010.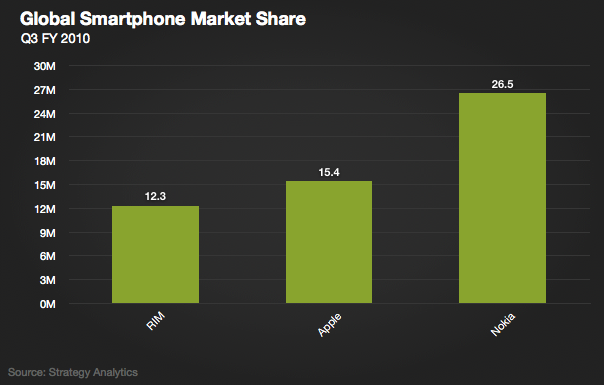 rel="nofollow>
Back to the race in Q3 of 2010, Nokia remains at the top with a shipping of 26.5 million units and 34.4 percent market share even though it is downwards comparing the previous year report of 37.8
Apple now acquires the second place shipped 15.4 million units, good for 18.3 percent of the market.
RIM pulled back to the third spot with a 12.3 product shippings and fell from 19.6 percent to 16.1 percent of the market.
The another horse in the race Google's Android is having incredible growth recent days but still stands with lower market shares in 2010.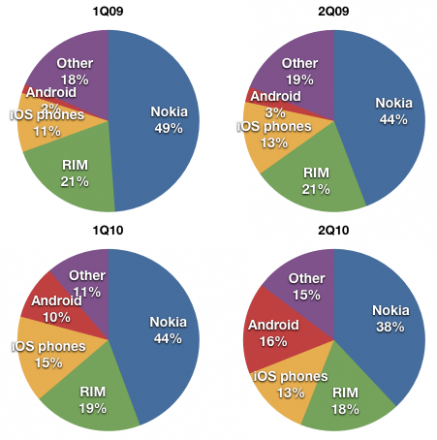 rel="nofollow>
Previous market share analysis shows there is rapid decrease of Nokia and increase of Android while Apple and RIM maintains an up and down strategy where Apple has managed to came up into the 2nd spot in the Q3 of 2010.