The Apple App store is still remarkably the leader when it comes to number of apps. A report from Macgasm rel="nofollow> states that the Apple has reached 300,000 barrier for the number of apps on the App Store. Eventhough the numbers are not officially confirmed by Apple, it is predicted that it will announce 275,000 app figure at the Mac event, which is scheduled on October 20. App Shopper rel="nofollow> claims there are currently 337515 with 281844 active apps in the store.
Perhaps 300000 apps would be reachable as because the apple has made the approval process more transparent. This attributes the tremendous growth in the number of apps in the App store. In addition to that, developers prefer iOS app development due to its large users base of million of users.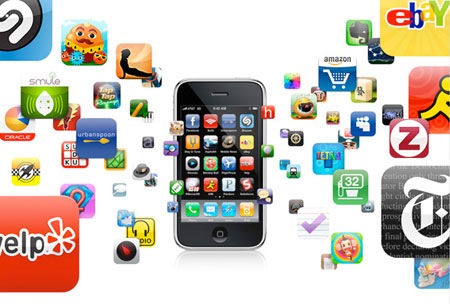 rel="nofollow>
Apple's number of apps includes some 50,468 books which is higher than the apps in the games category. The Game app constitutes around 50,100 apps and moreover you can get more number free apps in the categories like Business, News, and Social Networking. Do make use of these interesting free apps.
Application Market is still lead by the giant, Apple. The 300000 apps is astounding when we compare with other market players like Android or Blackberry. A stat says that the Android market is growing at a rapid pace and it contains 115,000 apps and blackberry user have around 10,000 apps available to them.