Angry Birds has got a new avatar. No, it is not an updated version or a new version for a different platform. It is a birthday cake.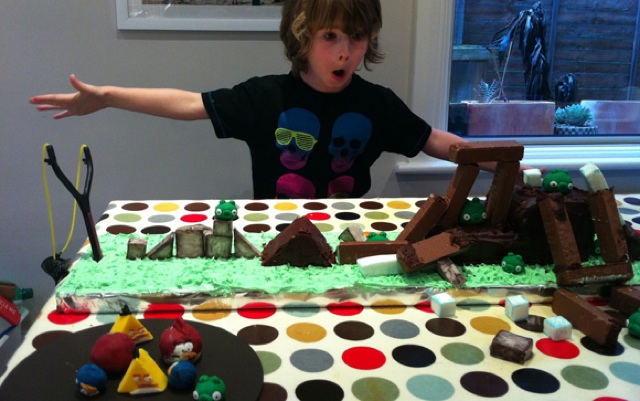 rel="nofollow>
Angry Birds is a very popular game for iOS and Android running devices. An inspired father Mike Cooper created a cake in the form of Angry Birds for his son's sixth birthday and what's more, it is playable. It took 10 hours for Cooper to build this cake and it was destroyed within 2 minutes.
He has documented the process of creation and destruction. You can view the rise and fall of this tasty Angry Birds in the video below.