As per the reports an iPhone developer from Vietnamese is responsible for the iTunes account hacking and he also owns 42 apps of the top 50 apps in iPad books category. With sources from Twitter and many other blogs – various iTunes accounts have been hacked to spend hundreds of dollars on buying those apps.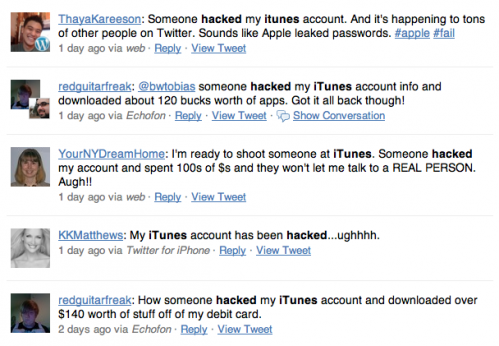 rel="nofollow>
So my question is how many have been affected by this? and Do you think your iTunes account is safe? Fear not. Here are some 3 tips to potentially stay away from these hacks.
1. The first and the foremost change your iTunes store password.
2. Change the "Payment Method" to none in order to remove your Credit Card details from your iTunes account.
3. Check your recent purchases history and if you find any unwanted purchases without your knowledge, report to Apple.
[Image credit – The Next Web]