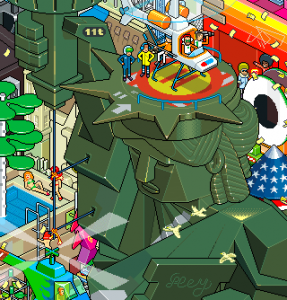 rel="nofollow">Amazing is not the suitable word for the iPhone game called FixPix from eBoy. Some might have known about eBoy's rel="nofollow"> fantastic artwork and now they had made an awesome app with their pixel art. The idea behind this app looks one of the best I ever came across and I am so excited as I had eBoy's work and this is just another product from eBoys.
The game is a 3D puzzle, where you need to tilt your phone to align a picture. The app will be soon available for iPhone and iPod Touch.
So as of now you can watch a preview of the game in the video below and you can play FixPix demo virtually using your mouse on the creator's website rel="nofollow">.