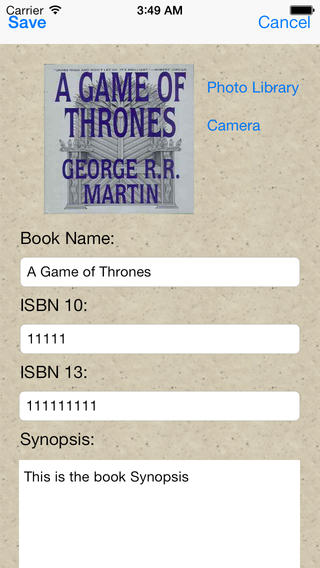 Do you feel frustrated when you see your smartphone brimming with data and files? Do you find it difficult to catalog your books and movies? My Media Collection helps you maintain your books and movies in an organized way and keep track of your collections easily.
My Media Collection app has an antique paper background which will remind you of a library. It has a simple user interface using which you can easily navigate between pages. The app has three main sections – Books, Movies and Settings. Once you download a movie or book it's easy to catalog it in My Media Collection. All you need to do is individually select each book and movie, and manually record the essential details to maintain a database of your book and movie collections.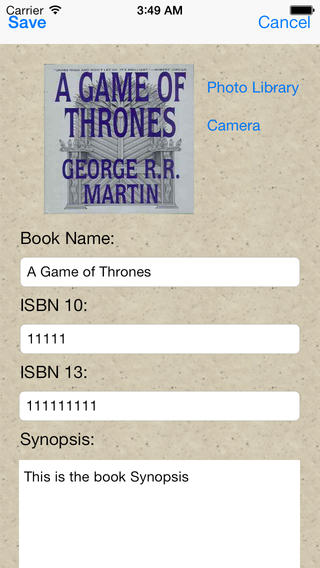 For books you can fill in details like the book name, ISBN 13, ISBN 10, synopsis, book author and the genre. Similarly, for movies you can fill in details like the movie name, movie release date, the director, movie genre and the name of the stars. If you make a mistake while entering the details, you can always edit it.
The app gives you the flexibility to customize your book and movie database. You have options to add new movie genres, stars, directors and authors. My Media Collection has a photo library option in which you can view books and movies by their front cover image. This option comes handy when you need to locate a particular book or movie from a large collection. If you want to change a book's or movie's cover image to a snap of your own, you can conveniently access your device's camera from within the app.
In the upcoming version, developers could expand the app's cataloging facility to include other media collections like photos and videos. The 'edit' and 'add' function keys could have been repositioned to make the app more user-friendly. The app could also have a more flexible search option, to let users search for books and movies using the names of authors, directors, stars and genres.
My Media Collection app helps you keep your book and movie database at your fingertips, and adequately serves the cataloging purpose for which it has been designed.
Price: $1.99
Rating: 4/5